Welcome to Arlington House Medical Centre
Oranmore, Co. Galway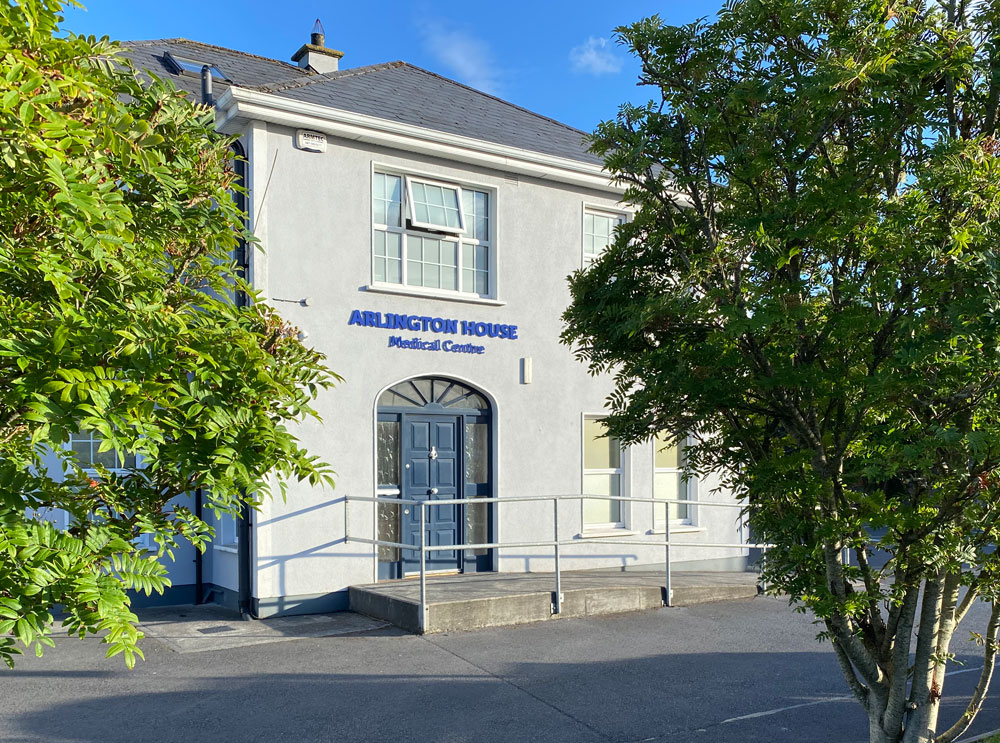 Arlington House Medical Centre is a progressive and modern GP surgery located in Oranmore Village in Co. Galway. We offer a wide range of medical services including general practice and family medicine. We also provide extensive occupational health services, men's and women's health, GP led fertility, family planning and travel vaccinations.
The medical team comprises of five doctors: Dr. David Hanney, Dr. Catherine O'Mahony, Dr. Lorna Joyce, Dr. Aneke Allers and Dr. Lorna O'Dwyer. We also have a GP Registrar: Dr. Thomas McDonagh. There are three practice nurses: Aisling Hara, Linda Molloy and Ann Gallagher.
We are open from 8am to 6pm. Appointment times are from 8am to 12pm and from 2pm to 5pm.
Tel: 091 794694 | Eircode: H91 FXD0